This weekend, starting 2nd June 2012, marks the celebration of Queen Elizabeth II Diamond Jubilee, and also her official birthday on June 4th. Garden and street parties will be held in the UK, the Commonwealth and by British ex-pats throughout the world this weekend to celebrate Queen Elizabeth's 60 years on the throne, the only British monarch other than Queen Victoria to achieve such a feat.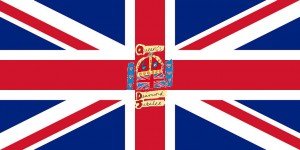 Here are some party food ideas if you are hosting your own Diamond Jubilee street or garden party.
Union Flag Cake or cupcakes
Mini Fish n Chips in newspaper cones
Minted Cucumber Sandwiches
Egg sandwiches
Smoked salmon on buttered brown bread
Mini pork pies
Mini Scotch eggs
Marmite & Cheddar cheese mini tarts
Pimms and lemonade
British beer and cider
English Sparkling wine
Dubonnet and Gin (The Queen's favourite tipple)
Eton mess
Strawberries and cream
And last but not least, lashings of tea and scones with clotted cream and strawberry jam.