Haggis Potato Chips are coming to the US. Well known for their Ice Cream, Mackies have recently branched out into potato crisps (chips) and have now launched Haggis and Black Pepper flavour with a shiny new USDA-Approved label ready for export to the US.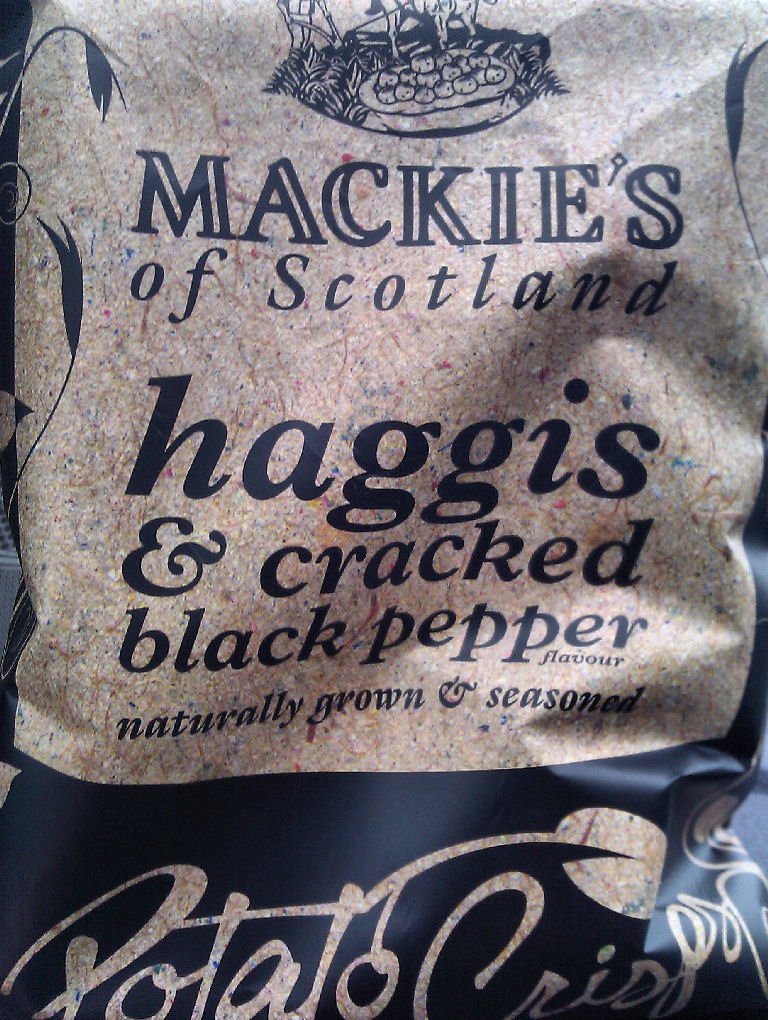 You can buy Mackies Haggis Potato Crisps here
Update: Recently, while back in Scotland for a quick visit, I managed to taste a bag. They certainly smell like haggis and they have a great black pepper flavour, though the haggis flavour is a little lacking. The crisps (chips) themselves are thick cut and still have their skins on, which helps add to their flavour. Very more-ish.